We thank all our donors for their generous support. Here are some of their stories.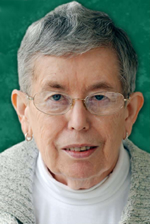 Every gift makes a difference!
Jean Stangle Roberts fondly recalls her years at Wilmington College. Among her most memorable professors, Lew Marcuson "launched" her love for theatre and Phil Hodge inspired her appreciation for art.

Read More About Jean >>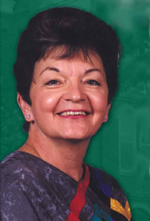 My Wilmington experience gave me the ability to think openly about people, ideas, situations.
Starr Duffy Wheeler fondly recalls her years at Wilmington College. She greatly benefited from the nurturing campus environment and discovered direct links between the liberal arts and her career preparation in business.

Read More About Starr >>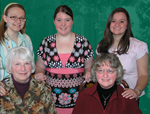 Daughters Honor the Memory of Lucile Fisher Hadley
Lucile Fisher Hadley was a 1936 Wilmington College graduate who served her community as a school teacher, a leader within her Quaker faith, a member of WC's Board of Trustees and as a volunteer with numerous local organizations. Her daughters wished to honor their mother's memory by establishing the Lucile Fisher Hadley Memorial Endowed Scholarship.

Read More About Lucile and daughters >>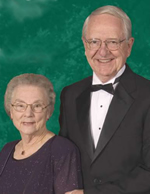 'Ideal Situation' - Income Now, Scholarships Forever
The years Merrill and Lois Evans' spent at Wilmington College resulted in great memories that resonate to this day. Now enjoying their retirement in southern California, the couple appreciates the key role WC played in their lives.

Read More About Merrill and Lois >>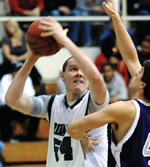 Alumni generosity funded the Landon Family Scholarship.
James '58 and Edna '61 Landon from Greensboro, N.C., established the Landon Family Scholarship in 2003 in order to help students reach their education goals. Each year they add to the endowed fund and Nationwide Foundation matches their gift. When Ben Lowe of Zanesville first visited WC, he quickly realized it was a good fit.

Read More About James, Edna, and Ben >>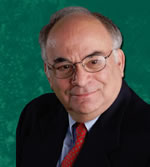 His Generosity Will Create a Scholarship
Ed Sherman knows what it means to be a student with the deck stacked against him. His single mother gave him much love and encouragement, but it was his determination and loyal donors' support for scholarships that gave him an opportunity to succeed at Wilmington College.
Read More About Ed >>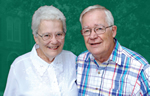 Philip and Barbara Bayless: A Lifetime of Giving - Plus
Philip and Barbara Bayless have been a significant part of the Wilmington College community for more than 50 years and they have made plans to continue contributing to the life of the College even after they are gone. Phil joined the chemistry faculty in 1954 and taught for over 34 years before retiring in 1988.

Read More About Philip and Barbara >>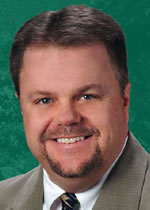 Remembering Wilmington College in his estate plans through a life insurance policy
Tim Buren recalls all those factors that made his Wilmington College experience a special one: a small, personal college; close enough to home but far enough away to enjoy a degree of independence; caring faculty that helped prepare him for a successful career; and the opportunity to make life-long friends.

Read More About Tim >>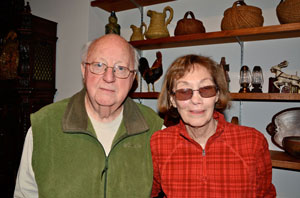 A-ha moment - include Wilmington College in Estate Plans
Luke '60 and Ann '57 Woods fondly recall their years at Wilmington College where, in a nurturing environment, they prepared for their careers, enjoyed campus life, met lifelong friends and started together on what now has been a 60-plus year journey.

Read More About Luke and Ann >>